We are a well-established multi-disciplinary health clinic on the seafront of Helensburgh.
UPDATE 14 JULY 2020: DEALING WITH THE COVID 19 OUTBREAK
We are very happy to be opening up with all the Covid-19 safety protocols in place. Our opening dates for our various services are:
Monday 3rd of August:

Health and Beauty,
Nutrition,
Hydrotherm, Sports and Remedial Massage,
Counselling

Monday 10th of August:

Physiotherapy,
Acupuncture,
Sports Injury Rehab.
At the Lomond Clinic, our number one priority is the health and safety of our patients, clients, colleagues, and community.
Things will look a little different: Practitioners will be wearing PPE for all consultations. You will be supplied with a mask and gloves and their use will be required. Completion of a health-screening questionnaire and consent form, temperature checking, and payment will be required prior to all treatments.
We will also continue to offer video / telephone consultations over Skype / WhatsApp after we re-open.
We appreciate your loyalty to us over the last 13 years and we are really looking forward to seeing you all again soon. Having invested in air purification systems and employing stringent infection control measures, you can be confident that we will provide a safe environment.
Please also see our Lomond Clinic Facebook and Instagram pages.
Email us on     admin@thelomondclinic.com     for appointments or with questions.
The Lomond Clinic Team.
Physiotherapy, Complementary Health,
Holistic Beauty Therapy & Acupuncture in Helensburgh.
We treat the person as a whole, across the life stages at this clinic. Treating physical aches and pains, anxiety and stressed psyche, sports injuries and skin concerns including product solutions.
Our experiences cover an all encompassing range of treatments, our therapists have a wealth of knowledge and a kind and caring approach.
Why Wait
Call 01436 672677
Call to enquire for competitive prices or see
our
treatment menu and prices.
Reception available Monday – Friday
09.00 – 16.00.
Out of office hours please leave a message on our answering machine.

Cancelation Policy:
Please note we run a busy clinic. If you need to move or cancel future appointments, please could you give us 24hrs notice.
Failure to do so will incur the treatment fee.
If you do not attend, you will incur the cost of the treatment.
WITH SOME TLC WE CAN HELP YOU WITH

Therapies, Treatments & Products
Dry Nedling
Electro-Acupuncture
Fertility & IVF
General Well Being
Korean Auricular Therapy
Muscular Skeletal Issues
Advanced nutrition programme
Environ
Jane Irendale
Medik8
Skinade
Revitalash
Facials
Lash & Brow Tinting
Make-up Application Lessons
Manicure
Pedicure
Skin Peel
Waxing
Acne Treatment
Anti-aging
Infa-red Pain Relief
Beliefs & Behaviours
Self Help
Support
Milia Removal
Rosacea Treatment
Acne Treatment
Anti-aging
Environ Ionzyme DF facials
Facial Peel
Prescriptive, Hands on Facial
Diet and Nutrition Advice
Holistic Health Consultation
Hopi Ear Candling
Reflexology
Reiki
Abdominal Massage
Aromatherapy Massage
Cancer Patient Massage
Deep Tissue Massage

Dao Yin Tao Massage

Facial Massage
Foot Massage
Full Body Massage
Indian Head Massage
Hot Stones Cupping Therapy
Hydrotherm Massage
Lymphatic Drainage Course
Neck and Shoulder Massage
Pregnancy Massage
Sports & Remedial Massage
Swedish Massage
Health & Lifestyle Coaching

Nutritional Advice
Skin Tag Removal
Red Veins Treatment
Seborrhoeic / Solar Keratosis
Ankle Injury Treatment
Carpal Tunnel Syndrome
Dry Needling
Electrotherapy
Ergonomic Assessments & Advice
Exercise Therapy
IFT – Interferential Therapy
Knee Rehabilitation
Lymphoedema Treatment
Neck
Neurorehabilitation
Myofascial Release
Occupational Rehabilitation
Pelvis
Physical Therapy
Physiotherapist Consultation
Post-Op Rehabilitation
Pregnancy Related Disorders
Repetitive Strain Injury Treatment
Sciatica Treatment
Shoulder Rehabilitation
Spinal Back
Sports Rehabilitation
Sports Injury Rehabilitation
Strapping and Taping
Sports Therapy
Stroke Rehabilitation
STT – Soft Tissue Therapy
Tendonitis Treatment
Tennis Elbow
TENS
Thoracic
Ultrasound Therapy
Whiplash
A TEAM OF SPECIALISTS
Our fully registered experienced practitioners, offer the highest quality treatments.
Our treatments include; physiotherapy, acupuncture, counselling, sports, remedial, hydrotherm massage, nutrition and wellbeing and holistic beauty including skincare, beauty therapy advanced reflexology, podiatry, skin tag removal to a wide range of clients varying ages and lifestyles.
We pride ourselves on our caring approach and excellent service.
"Absolutely fantastic place – I wouldn't want to go anywhere else. I have had the hydro massages from Jill which were simply AMAZING, best I have ever had. And just been for skin analysis which was really insightful and thorough, really impressed. I would recommend this clinic to everyone."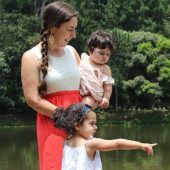 "
After just one appointment with my lovely physio I am already able to move and feel more human again after back pain has left me sore for over 10 years. No physio before now has been able to do this. I can't wait for my next appointment to help even more!
."
"
Fantastic acupressure treatment with Jill, very relaxing and lots of great advice. Plus a sample of their wonderful hydrating gel ! The staff are very knowledgeable as help in recommending treatments and I felt very well cared for. Thank you x
."
Alison Kennedy Sturgeon
Helensburgh
"
Always feel welcome as soon as i walk in the door . Thank you for the wonderful relaxing treatment today . I feel totally relaxed and recharged
."
Gill Thompson
Helensburgh
"
Wonderful treatment for my back with Eilish. Lots of tips and helpful advice to help me improve. Lomond Clinic offer more than just a service. They really care about their clients!
"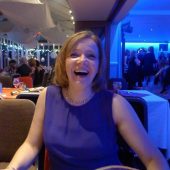 Your fastest Path to Recovery, Beauty & Healing
The Lomond Clinic has you covered. We offer Health, Beauty, Complementary and Holistic Therapies, Massage, Physiotherapy, Acupuncture, Counselling and Nutrition Services. We like to treat the whole person.
 55-56 West Clyde St, Helensburgh, G84 8AX