Physiotherapy
At The Lomond Clinic

Manual Therapy
Hands-on techniques including:
Mobilisations and Manipulation
Myofascial Release
Craniosacral Therapy
Muscle Energy
Deep Tissue Release

Exercise Therapy
Core Exercises
Strength and Conditioning
Flexibility and Postural Training
Balance and Fall Prevention Programmes
Biomechanics
Considered as part of a comprehensive assessment to get to the root of your problem.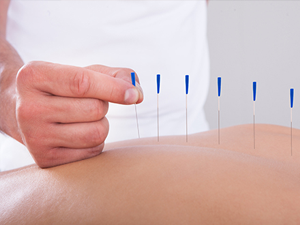 Acupuncture & Dry Needling
Pain relief
Sports Injuries
Neurological Conditions
Modalities
Ultrasound
Electrical Stimulation
TENS
Kinesiotaping
The Lomond Clinic
Physiotherapy Treatments For:
Musculoskeletal
Sports injuries, muscles strains, ligament sprains, tendon & cartilage injuries
Spinal pain, neck, thoracic, & pelvis
Whiplash & motor vehicle injuries
Repetitive strain, overuse & lifting
Arthritis
Postural & work-station problems
Orthopaedic & Medical Rehab
Pre and Post Surgery

Post fracture

Meniscus / ACL / Labrum tear rehab

Hand / Elbow / Shoulder / Hip/Knee / Ankle-Foot
Senior Care
Osteoporosis & Osteopenia
Deconditioning & weakness after medical conditions
Falls
Balance impairments
Loss of mobility
Neurological
Strokes
Parkinsons
Multiple Sclerosis (MS)
Brain injuries
Chronic pain
Woman's Health
Pelvic pain
Incontinence
Osteopenia
Osteoporosis
Get a Consultation Right Now!
Call: 01436 672677
PROFESSIONAL AND EXPERIENCED PHYSIOTHERAPY & SPORTS REHAB IN HELENSBURGH.